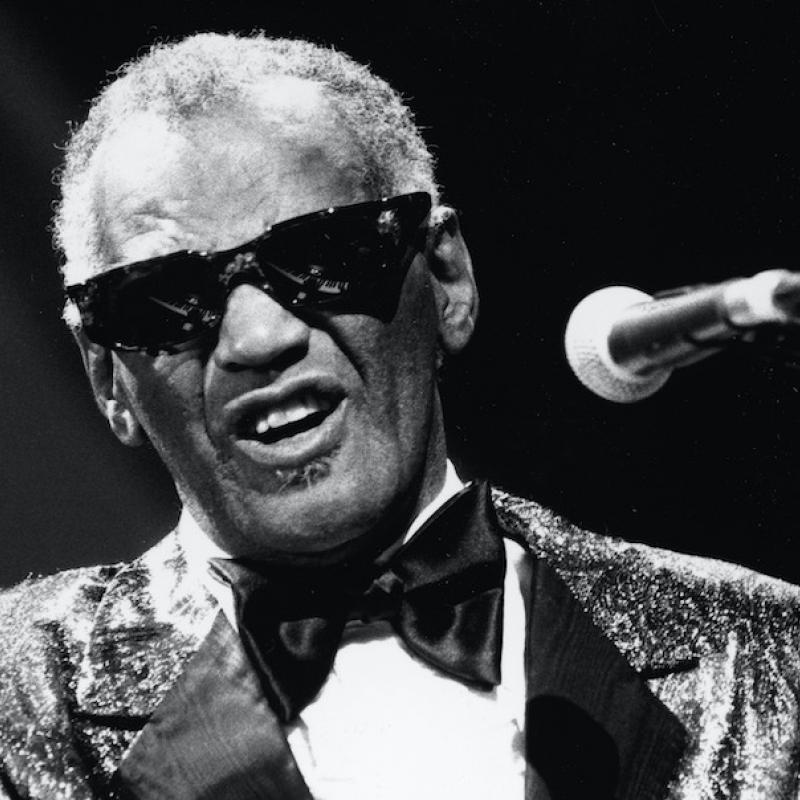 As a Guest
7 segments
The soul and R&B legend, who died in 2004, was recently voted into the Country Music Hall of Fame. In 1998, Charles came on Fresh Air to promote The Complete Country & Western Recordings: 1959-1986.
We can hardly believe it ourselves, but somehow Fresh Air has just reached its 20th anniversary as a daily national show. (We were a daily local program in Philadelphia for about 12 years before that.)
The great singer and pianist Ray Charles died Thursday, June 10, at the age of 73. He was about to go back on tour, but died of complications of liver disease. Charles shaped American music since the 1950s, at first copying the styles of black vocalists like Nat King Cole and Charles Brown. But he soon developed a style all his own. His career grew along with Atlantic records, which signed him as a fledgling label. Charles' first hit was "I've Got a Woman" in 1955. He went on to record more bluesy, gospel-charged hits, country, jazz and rock.
As a Topic
11 segments
Saxophonist Hank Crawford died Jan. 29 at the age of 74. The Memphis-born musician backed B.B. King and Ray Charles before going solo. He later became the musical director for Charles' band. Fresh Air remembers Crawford with a 1998 interview.
In memory of the late, great R&B singer, rock historian Ed Ward gives us a guided tour of a famous Ray Charles studio rehearsal tape, circa 1953.
Before going out on his own, he backed B.B. King and played with Ray Charles. He eventually became musical director for Charles' band and he credits what he learned about playing soulful music from Charles. His CD Hank Crawford: Memphis Ray and a Touch of Moody collects music from his previous recordings: More Soul, From the Heart, Soul of the Ballad, and Dig These Blues. (Rebroadcast from May 20, 1998.)